Special offer 3th June to 31st August 2019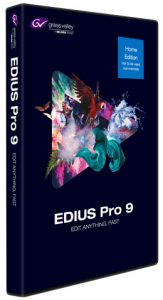 For a limited time people who do not want to use EDIUS commercially can buy EDIUS Pro at a £226.80 including VAT (£189 ex-VAT).  The normal price is £478.
This is a full version of EDIUS 9, complete with NewBlue Titler Pro with the following restrictions:
This is for home use ONLY and not for commercial work.
 This version cannot be upgraded to a future version.  You will still get all the free updates that come with EDIUS 9, it is just whenever EDIUS 10 comes along you will not be able to buy an upgrade from EDIUS 9 to EDIUS 10.
To order simply click on the button below and you will be taken to the EDIUS EU distributors website.  Simply order on-line and you will be able to download the latest EDIUS version almost immediately.
EDIUS Pro 9 Home Edition incl. support from DVC Training UK Special – available from 3th June to 31st August 2019 EDIUS Pro 9 Home Edition is for home and private use only. It may not be used commercially. It cannot be upgraded with a regular upgrade. But the range of features are the same like at the full version of EDIUS Pro

£189+VAT, £226.80 inc VAT