Make a Matrox MX02 work in the latest versions of Creative Cloud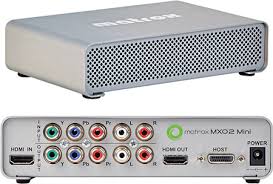 Matrox stopped supporting their MX02 range with CC2015.  If you download the last drivers they made for the MX02 it will not install anything into the latest version of CC, so the MX02 will not appear in Premiere and there is no easy way to make it do so with just the drivers.
However, they have provided a link to the files you need to add into Premiere to make the MX02 work with it.  You have to install the version 8 drivers first and then download the files from this link: FTP link
And manually put them in the right folders.  Then all the Matrox options will appear in Premiere and Adobe Media Encoder.  I am using my MX02 Mini in Premiere Pro CC2019 with these files and so far have not had problems.  I have not tested everything, of course.
Matrox do not support this set up so if it does not work for you there is nothing you can do it about it.  The files are supplied so you can at least try.  You can see the thread on the Matrox forums where they discus this here: http://forum.matrox.com/mxo/viewtopic.php?t=14599