Installing EDIUS 11
You will have been sent instructions on where to download EDIUS 11 when you ordered. Some more information is presented here: https://www.dvctraining.co.uk/downloading-and-installing-edius-11/
Check your EDIUS licence
With EDIUS 8 or later you have to make an EDIUS ID, unless you buy the Workgroup version. This stores your serial number and is needed as part of the copy protection. This is the link to the page to access your EDIUS ID info: https://ediusid1.grassvalley.com/
There is a limit to how many times you can activate and deactivate EDIUS. If you want to check what the current status is on your licence you can visit this page and enter your serial number: https://activation1.grassvalley.com/flexnet/operationsportal/logon.do
---
Useful EDIUS links
On this page there are a range of useful links such as where you can download updates, some free tutorials and trial versions: Useful EDIUS links
---
EDIUS X frequently asked questions
EDIUS X was released in September 2020. There are some changes between EDIUS 9 and EDIUS X so I have written a list of frequently asked questions here: http://www.dvctraining.co.uk/edius-x-faq/
---
Download EDIUS Updates
You can download updates to EDIUS either from the Grass Valley download site : https://wwwcms.grassvalley.com/auth
Or from EDIUS.NET: https://www.edius.net/updates.html
To download items from the Grass Valley site you will need to log on with a user account and register your product serial number. You do not need this on EDIUS.NET. EDIUS.NET is run by the official distributor for Grass Valley for Europe and the US.
---
Download my EDIUS settings
I have made some of my own project presets as well as some device settings and my own DVC user profile which you can download and install. Click here for more information.
---
Restore Offline clips
In this guide I explain how to restore clips which have moved and EDIUS can no longer find them.
Click here for more information
---
Using the channel map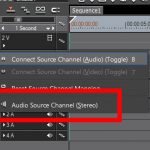 You can use the channel map you can split how your audio is output in the final file.  You can route all audio on different timeline tracks to one channel in the final file.  Using an output format with multiple tracks you can then isolate dialogue, effects of music into separate tracks in the final file to make it easier to separate them in the future if you need to re-edit.
---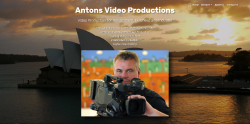 Anton's EDIUS tips
Anton is a long-time EDIUS user in Australia and has a page full of useful tips on how to use different functions inside EDIUS which you can see here: https://www.videoproductions.com.au/edius-tutorials.html