Description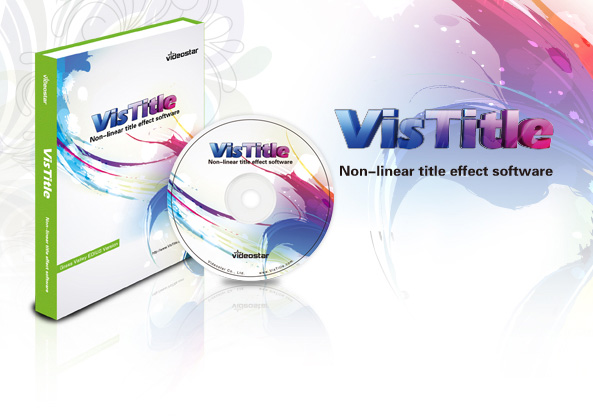 The strength of VisTitle lies in the range of possibilities that the software offers as a plug-in for EDIUS. VisTitle offers a clear menu structure and presets, so you can immediately start being creative – even when your are new to the software. Advanced users can adjust all settings accordingly to their individual needs and create complex compositions.
With VisTitle you can not only create subtitles or rolling titles but also complex 3D animations. Since VisTitle was designed for EDIUS it can be integrated seamlessly and guarantees an ideal workflow.
Have you worked already with a motion graphics program? If so then you might know how long it takes to learn such a software, before you can really achieve good results. But when not used regularly lots of functionalities will be forgotten soon again.
In VisTitle it is easy even for beginners to choose the right object from a variety of professional presets and add it to the timeline (for e.g. for a subtitle). With only few clicks all presets can be customized.
Double click on the VisTitle clip on the EDIUS timeline and a menu window will open. Here you can type in typical details needed for a lower-third (like name and occupation of an interviewee).
Of course all parameters can be set individually. With VisTitle you can achieve good results in very short time and with minimum effort. You can preview your work in real-time during the whole process.
Even for ambitious users VisTitle offers almost all possibilities for a complex compositing. Various objects like animated text, 3D objects or graphics can be simply applied on a timeline.

Optional plug-ins for VisTitle 3
There are five additional plug-ins available to make complex animations easier to create.
3D particles
My favourite of the plug-ins – this supports different kinds of particle emitters, such as point emitter, line emitter, rectangle emitter, circle emitter, box emitter, sphere emitter and so on. It also supports 3D transforming based on keyframes. Single or multiple particle streams can be included – and everything with a real-time preview.
Handwriting
Simplifies the animation of self  made strokes and contours. Keyframes can be set to adjust the radius and contours of the strokes – including cubic bezier.
Karaoke
A great tool for everyone who produces Karaoke videos and knows about the difficulties to keep music and subtitles in sync. This plug-in supports the import of lyric text files as well as mp3 and wav audio files and displays the waveform in the audio track. It also allows to set titles while listening to the timeline at the same time – of course in real-time.
2D Path to 3D
Extrude any Bezier curve in Z direction to create 3D objects, especially used for 3D particle objects. Supports depth parameters, bevel effects with adjustable parameters and many more.
3D Chart
The 3D Chart plug-in can be used to create 2D/3D chart animations, including cylinder, pie graph etc. The chart data can be adjusted via keyframes on the timeline. Supports 3D light and 3D chart animations based on keyframes.
This item is the full version without extra plug-ins.  If you want the above 5 plug-ins as well then add this product to the basket:
Upgrade from VisTitle 1 or dongle version
VisTitle originally shipped with a USB dongle to activate the licence.  A few years ago they changed to a serial number version.  There are upgrades for both types if users:
If you have a dongle version click here:
I you have a serial number version click here
You can see a large range to tutorials on my YouTube channel about using VisTitle: VisTitle Tutorials – DVC Training
The best, most comprehensive titler for EDIUS.
€358.80, £341.78
Why have prices in Euro?
You are buying from the EU distributors based in Germany, with support from me in the UK, and all their prices in Euro.  It is possible for me to change the prices in the basket to be in GB pounds, but the conversion is done by the webshop software and the rate is not favourable.  If you buy using a UK credit card in Euro your credit card company will do the conversion for you and the price will be cheaper than if you change the webshop to display GBP.  Unfortunately, this does make things a little more complicated and you won't know the exact UK price you are paying until you get your credit card bill but it will work out cheaper than choosing GBP from the webshop software.   A rough approximation of the UK cost, done at the exchange rate that was available when I wrote this page is written above.   If you prefer to pay in GBP then click the "order in UK pounds" button.
To order simply click on the button to order EDIUS, and on the next page add EDIUS to a basket and order. You will be charge VAT at the UK VAT rate and get a proper VAT invoice. You will get your license and serial number with a download link, directly after your payment, so you can start working immediately.